Explore New Zealand's largest volcano in the summer.
The Tongariro Alpine Crossing is a 19.4 km hike across dramatic volcanic landscapes. It is known for being the best single-day trek in New Zealand and amongst the top one-day treks in the world.
Getting you there and back safely and easily.
We offer reliable and affordable shuttle transfers from various starting points, with optional departure and return times to choose from.
At the end of the day, we'll be waiting to take you back to your car as the round trip.
While most parking in the region has a 4-hour limit, you can enjoy exclusive all-day parking free - when you book with us the One way.
Please arrive 15 minutes before departure to maintain time schedules.
Trips to and from the Tongariro Crossing
Round Trip: We'll drop you off at the start of the crossing and pick you up at the end.
This option is more suited to people who have set start and finish times. We pick you up in Turangi and drop you off at the start of the crossing.
Once you've completed your trail walk, we will pick you up at the end of the crossing and provide you with a cold drink for your return trip back to Turangi.
Travel Times
5.30 a.m. Depart Turangi
2.30 p.m. Return from Crossing End
* Times may vary depending on weather and demand. Please check-out our BOOK NOW instant online calendar OR contact us for more information.
To drop off point approximately 60-mins.
From trail end pick-up point approximately 19-mins.

One-way trip: We'll drop you off and you walk back to the carpark
Suited to those who want to spend more time exploring without time restrictions.
You park at our exclusive, secure car park. We drop you off at the start of the crossing.
Once you've finished your hike, you walk 900m back to your parked vehicle at your convenience.
*Follow booking written location instructions. Please DO NOT Google Maps as will divert you away from the maunga mountain. Contact us night before if unsure.
Travel Times
6.00 a.m. - Departs Carpark hourly
7.00 a.m.
8.00 a.m.
9.00 a.m.
10.00 a.m. (must be able to finish the trail before dark)
* Times may vary depending on weather and demand. If unsure please phone us.
To Drop off point of the Tongariro Crossing trail start approximately 30-mins.
IMPORTANT SAFETY FIRST INFORMATION - Know before you go
New Zealand's weather is unpredictable. Always check forecasts and expect four seasons in a day.
We work closely with New Zealand's Department of Conservation & Mountain Safety Council and encourage you to follow their adventure outdoor safety code.
Wear good quality hiking boots
Layer your clothes - avoid cotton - thermal and fleeces are a good choice as they stay warm when wet
Water and windproof outerwear is essential
Take a warm hat and gloves even when it's hot - you don't want to be caught out by the weather
Good to have spare toilet paper and hand sanitizer as not provided at the non-composting toilets along the Tongariro trail.
Wear and pack high factor sun protection
Your food and water intake will be higher - pack plenty of water to avoid dehydration and extra food with a high energy value
During daylight savings hours, make sure you pack a torch in case you return later than expected
Respect people, respect the land, respect our environment, for preservation. Please Pack in what you Pack out

"Thank you for supporting local business"
Please acknowledge our appreciation of 'Thanks to you' for travelling with us 'Backyard Tours' an approved Department of Conservation transport operator.
A portion of your transport cost contributes to the maintenance of the Tongariro National Park UNESCO first dual heritage National Park in the World.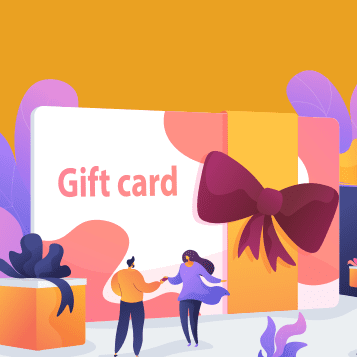 Give them an experience they'll remember!
​Mangatepopo platform is the trail start of the Tongariro Alpine Crossing.
Ketetahi Carpark on State Highway 46 Lake Rotoaira is the trail end of the Tongariro Alpine Crossing.
​Backyard Tours round trip pick up is from your Turangi place of stay, upon booking online see drop down menu, or inform us.
Backyard Tours is an exclusive transport operator to pick up from the ONLY ONE WAY Ketetahi Secure Carpark on State Highway 46 Lake Rotoaira.
​Approximately 45 to 60 minutes - allowance for delays due to people, traffic, weather, or road conditions.
​Approximately 30 minutes - allowance for delays due to people, traffic, weather, or road conditions.
​Approximately 20 minutes - allowance for delays due to people, traffic, weather, or road conditions.
​Children requiring child restraints must be supplied by the parent/guardian.  (Charges are per seat per passenger).
​No. You are responsible to being prepared and aware when attempting any outdoor activity at your own risk.
​We brief you safety and give our contact details where you can message or call us at signal receiving areas. Communication is KEY.
​Approximately 6 - 8 hours. If you think you need more time we highly recommend to start earliest to finish in time for the last transport.
​A cell phone or personal locator beacon is handy! Take sufficient supplies of Food & Water, 1st Aid Kit, Extra Clothing (NO denim jeans), Sunscreen, Wet weather gear, Sturdy footwear, Headlamp and your own Toilet paper). Please what you 'pack in' YOU 'pack out'.  Keep environmentally friendly.  Tip: You can take layers off but cannot put layers on if you do not have any.
​You will be advised by a Department of Conservation Ranger your Safety First, and to head back either to the trail start or the trail end depending on your point of location.  Either option contact or inform your transport operator as soon as possible.
​If any medical concerns do seek legal practitioner advice.  Must have a moderate level of health, and fitness.  If you have any allergies or breathing respirations must have medical remedy with you!  Remember height elevations are above sea levels up to 1886m.
​No. It is with respect for preservation and your safety to remain on track. Time is a major factor when outdoors please think wisely.
​The Tongariro Alpine Crossing is enjoyed by self-hiking and as the trail is well marked and you are not alone, everyone is going the same way.  Guided is by choice and is highly recommended in the season of Winter.
​Yes. Direct bookings a full refund is applicable. If the weather changes after starting the hike there is no refund.  If cancelled due to bad advised weather you may move your booking to another day suitable and available.
​No.  Respect for preservation and the elimination of water contamination that can be transferred from what is on the hands or feet wear.
Yes. Environmental Toilets are at the trail start, trail end, and placed appropriately respectfully along the trail. Take your own toilet paper. 
​The Tongariro Alpine Crossing is FREE to hike, enjoy and respectfully preserve.  There is a cost for transport operators due to financial commercial business operations in the Tongariro National Park through the management of the Department of Conservation.  A portion of your transport costs contributes to the maintenance of the Park for your enjoyment and future preservation. Appreciation and Thank you!
No. Please be respectful you are in an UNESCO World's First Dual Heritage National Park that is a gift for all to enjoy, and respectfully preserve, especially its wildlife.  Seek professional advice from the Department of Conservation.
​Safety is Paramount. Signage along the trail will advise you of your limits of challenge to either carry on or turn back to the trail start. Please inform your transport operator if you turn back. Please have patience for this turn around drive time.